Favorite characters come to life during Halloween! Dressing up your pumpkin can be as much fun as getting your own costume together.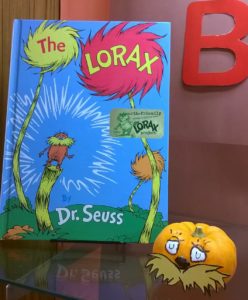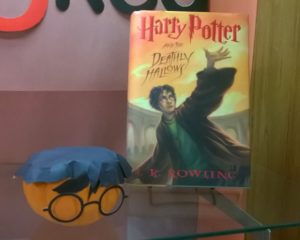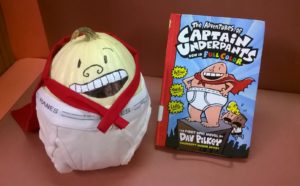 Other great books and pumpkins for Halloween reading fun:
Create Dr. Seuss's Horton the Elephant or Mo Willems' Gerald of Elephant and Piggie fame with a pumpkin with a long stem.  Paint the pumpkin and stem gray, add paper ears and add eyes and other features with a black marker once the paint is dry.
A white pumpkin and black marker can make an easy Greg Heffley from Diary of a Wimpy Kid. Or give Greg 3-D features by attaching bent black chenille stems to make his hair, nose and mouth.
Two small white pumpkins, a black marker, glue and pile of blue fluff or feathers and you've got Thing 2 and Thing 1 ready for Halloween fun!