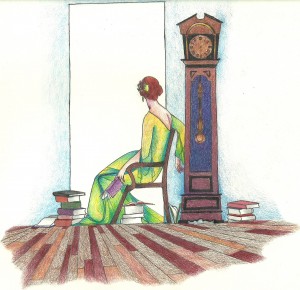 Rachael Walker is Belle of the Book.
The word belle comes from the French feminine of beau, which means beautiful. The phrase belle of the ball refers to the most attractive and charming lady at a social event.  An early use of the phrase—the partner of partners, the belle of the ball—is found in an 1822 issue of the English journal The New Monthly Magazine.
Put this together with Rachael's love of reading, her ability to develop fabulous reading events and reading motivation programs, and her expertise in bringing organizations together to support and promote children's literacy and you get Belle of the Book.
Rachael consults for Reading Rockets, a national multimedia initiative of WETA which aims to inform and inspire parents, teachers, childcare providers, and others who touch the life of a child by providing comprehensive, accessible information on how to teach kids to read and help those who struggle. Rachael began her career in children's literacy at Reading Is Fundamental (RIF), has served as a consultant to the NEA's Read Across America campaign and National D.E.A.R. (Drop Everything and Read) Day, and has also served as Executive Director of Reach Out and Read of Metro DC.
She's also currently a Literacy Advisor for the PBS Ready to Learn Project; advisor to Tales2Go, an award-winning audio story service for families; writer for Random House Teachers & Librarians; and creator of resources for educators for NEA's Read Across America. Rachael proudly serves on the Advisory Board of The National Children's Book and Literacy Alliance.